EMERGENCY MEDICAL RESPONSE SAFETY SERVICES
Strengthen Your Work Site Safety With Octane
Our team is dedicated to raising the level of care on worksites across Western Canada. We can help you be safer, better prepared, and fully aligned with local regulations.
Experience the difference that comprehensive health and safety services can make.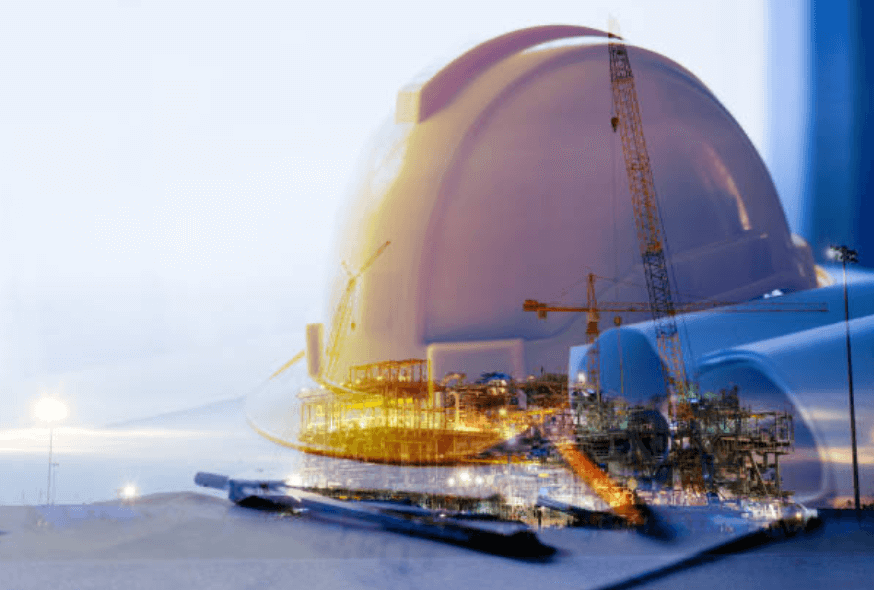 Superior Safety Standards
Let's Level Up Your Safety
Say goodbye to last-minute safety scrambling and hello to a safety-first culture that goes beyond the basics. Imagine a worksite where safety is an essential component, not an afterthought, so your crews can focus on the job at hand, confident that our First Aid providers are on-site to help if needed.
We're here to support you 24/7 — you will always reach an Octane employee when you call.
We're not just a bunch of safety nerds — we are a team with over 50 years of experience and a real knack for turning work sites into safe havens.
We know the hurdles you're facing because we've been in business 15 years, and we've seen it all!
"The management staff are there for you 24/7. Octane encourages and empowers their medics to continue raising the bar in our service industry. I am proud to be part of such an amazing team."
"Support services from Dispatch to Fleet are organized and expedient. Training is frequently offered to keep up on skills or when new equipment is being placed on units. Field staff have been great to work with and will help you along the way."
When it comes to keeping your people safe, we've got you covered. Our superior safety services, fleet of 40+ units, and experienced team are here to help you out.
Emergency First Aid (Medic) Services
Our certified medical responders and mobile treatment centres are ready to provide immediate care wherever you are, whatever your job. LEARN MORE >>
Drug & Alcohol Testing
Want to keep your workspace risk-free? Our on-site drug testing can help. It's accurate, timely, and designed to help you maintain a safe work environment. LEARN MORE >>
Site Safety Advisors
Need a hand in the field or in the office? We're here to lend it. Our advisors are on deck to help you get - and keep - things safe and secure. LEARN MORE >>
Safety Program Development & COR Auditing
Looking for a safety program tailored to your needs? We're on it. From company-wide planning to project-specific guidelines, we've got your back. LEARN MORE >>
Ready to bring the highest level of safety to your work sites?
Wherever you find yourself,
we're there too
Providing HSE Services across Western Canada
Watson lake, YT
Fort St John, BC
Dawson Creek, BC
Castlegar, BC
Hope, BC
Grande Prairie, AB
Fox Creek, AB
Sylvan Lake, AB
Fort Saskatchewan/Edmonton, AB
North Battleford, SK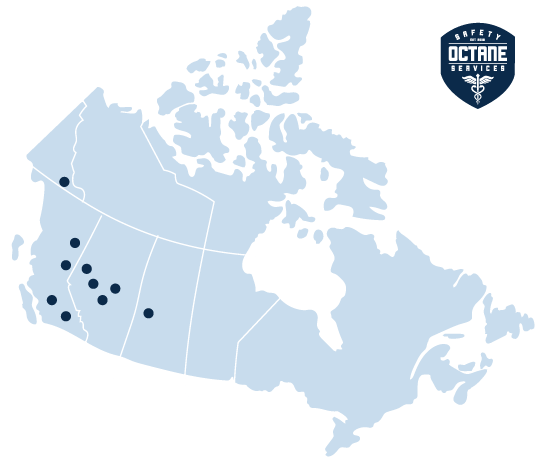 3 Steps to Safety

Securing a safe workspace doesn't have to be complex.
In just three straightforward steps, you can elevate the safety standards of your organization.
STEP 1

Get A Quote

Want to kickstart your safety upgrade? Get a quote for our customized safety services.
STEP 2

Build your Plan

We provide the best training for your team. Whether it's mobile or in-class training, you're covered.
STEP 3

Relax With Confidence

Once your plan is in place, you can breathe easily knowing you've got a safer, healthier work site.
Partnership & Associations
Proud members of the following organizations:

A proud, respectful community with a healthy spirit, where traditions and culture thrive and self-sufficiency and independence for Horse Lake First Nation members are achieved.
MEETING NEW SAFETY STANDARDS
Naloxone Included in All Kits
In response to changes in the Occupational Health and Safety Act, all Octane Safety Services first aid kits include Naloxone. This vital drug can temporarily reverse an opioid overdose, ensuring a safer workplace and demonstrating our commitment to meeting and exceeding the latest safety standards.